Buying products on Wish.com is easy! 

If you already have a Wish account and you are logged in, simply find an item you want and tap the "Buy" icon.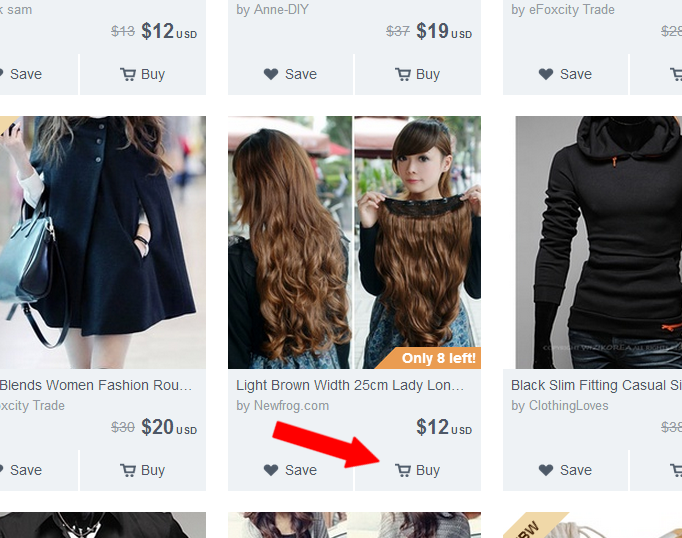 This will bring you to the product page for your item. Here, you can see the product description, the shipping details, and more information the store has made available for the item.

For some items, you will need to choose a color and/or size before you can add them to your cart. Please select the size and color you want from the drop down menus and tap "buy" when you're done.


This item has now been added to your shopping cart. In your cart, you can see a list of items you have added and your order total. If you want to keep shopping, tap the back arrow button in the top left corner of your screen. You can return to your shopping cart at any time by tapping the "Shopping Cart" tab from the drop down menu in the top left corner of your screen.

If you are ready to purchase everything in your shopping cart, tap the "Checkout" button at the bottom of your screen.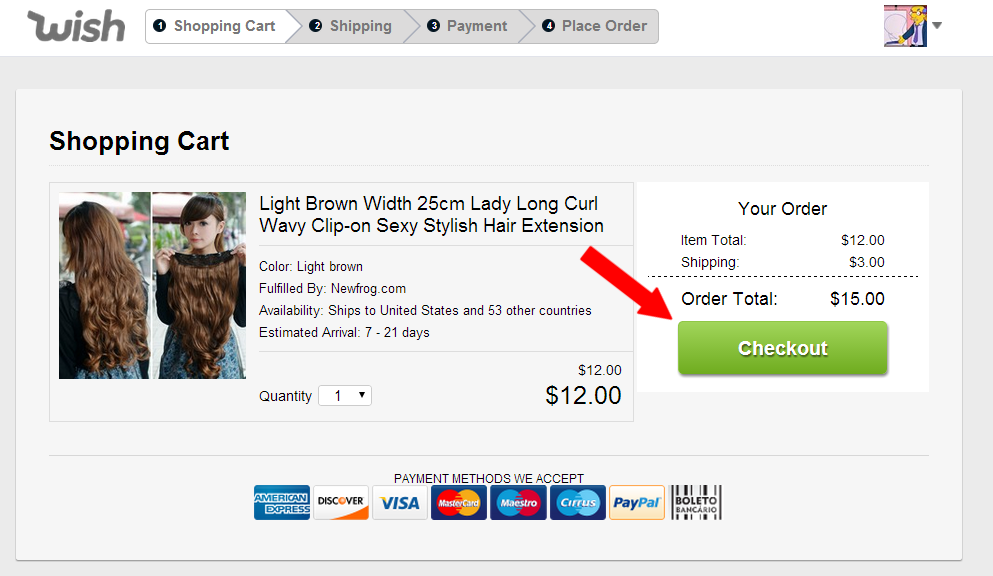 The site will now ask you to fill in your shipping information. Please fill in all of the required fields and double check that they are correct so you can receive your order! When you are finished, click "continue" to proceed to next step.




At this point, you will need to select a payment method and fill in your valid payment information. Please note that list of available payment methods may vary between countries and platforms.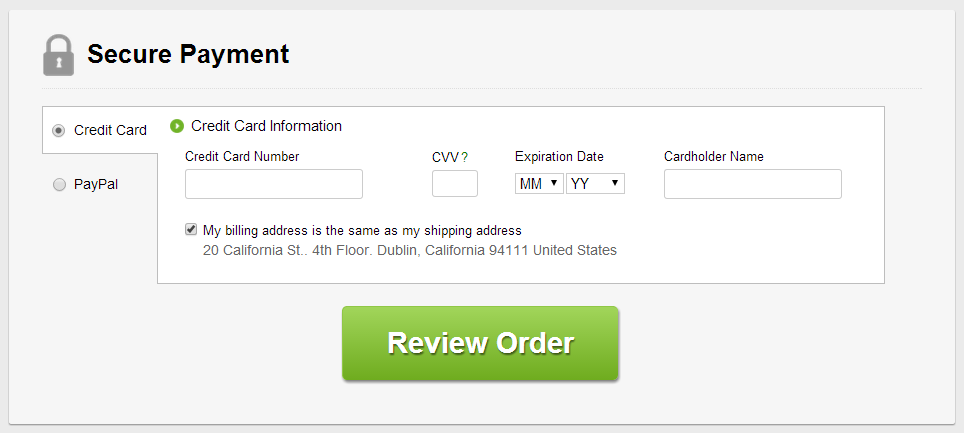 This will take you to the Order Confirm screen. Your payment and shipment information will now be saved to your account for your convenience. If you ever want to change any of this information in the future, simply click the "edit" button next to your shipping or billing information on this screen. 

Please verify all your information and click "Place Order" when you're ready.




That's it! You should receive a confirmation email with more information about your order soon after it's placed. All you have to do now is sit back and wait for great products from all over the world to be delivered to you doorstep! Thank you for using Wish!